Sugar Cube Dehydrator
2022-09-01
Sugar cubes or Sugar cubes have always been a popular way to sweeten coffee. Sugar in cubed form is stable, easy to store, and most importantly, easy to measure, helping coffee drinkers regulate their intake. Use the IKE Sugar cubes dehydrator to dry Sugar cubes, and the drying room time and time can be controlled remotely. The drying process does not require manual protection. Precisely control the temperature and humidity in the drying room to improve the quality and drying effect of Sugar cubes.
The IKE Sugar cubes Dehydrator dries fresh Sugar cubes at a constant temperature for better drying Sugar cubes. Dried Sugar cubes do not change any of their nutritional value. Dried Sugar cubes retain their original characteristics and value.
How to dehydrate Sugar cubes
by IKE food dehydrator
Ingredients: Sugar cubes
Directions:
1. Put the sugar into a bowl, add cold water, get a fork and mix well
Place the sugar into the mold to make it cubes shaping, then flatten it out completely, finally demoulding and placing them on the tray
2. Put them into the IKE drying room

3. Set the temperature at 50 degrees, after 2 ~3 hours will finish the drying processing.

The dried sugar cubes will regain moisture when they are in direct contact with the air. Please pack them in a sealed jar or sealed bag, when they are cool down.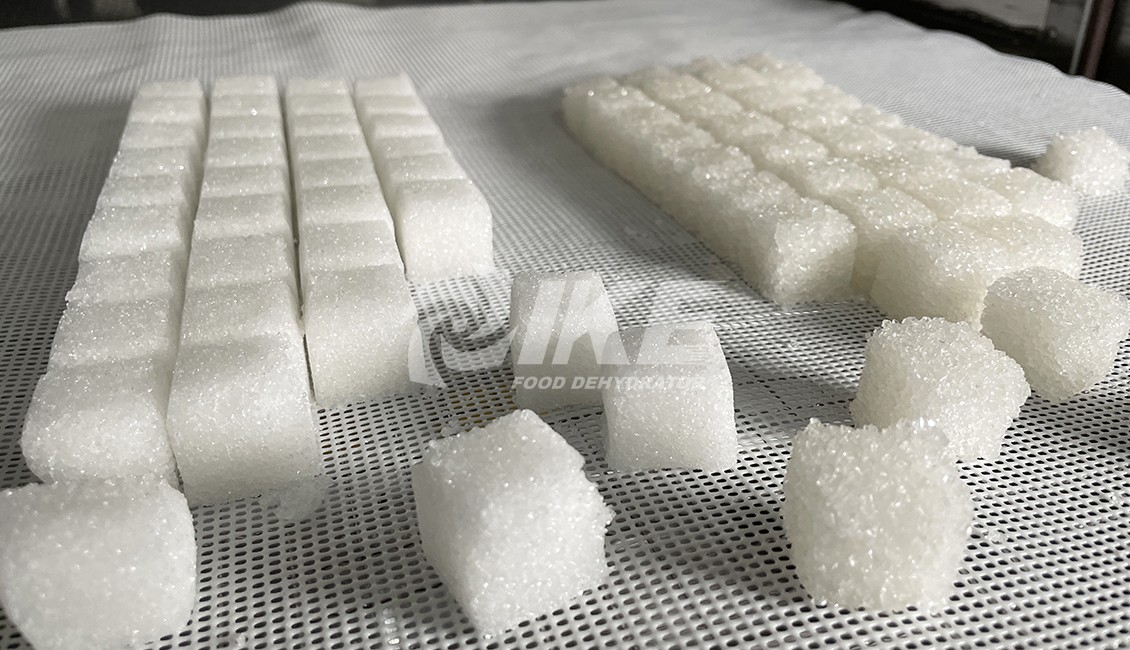 dehydrate Sugar cubes with an IKE Sugar cubes dehydrator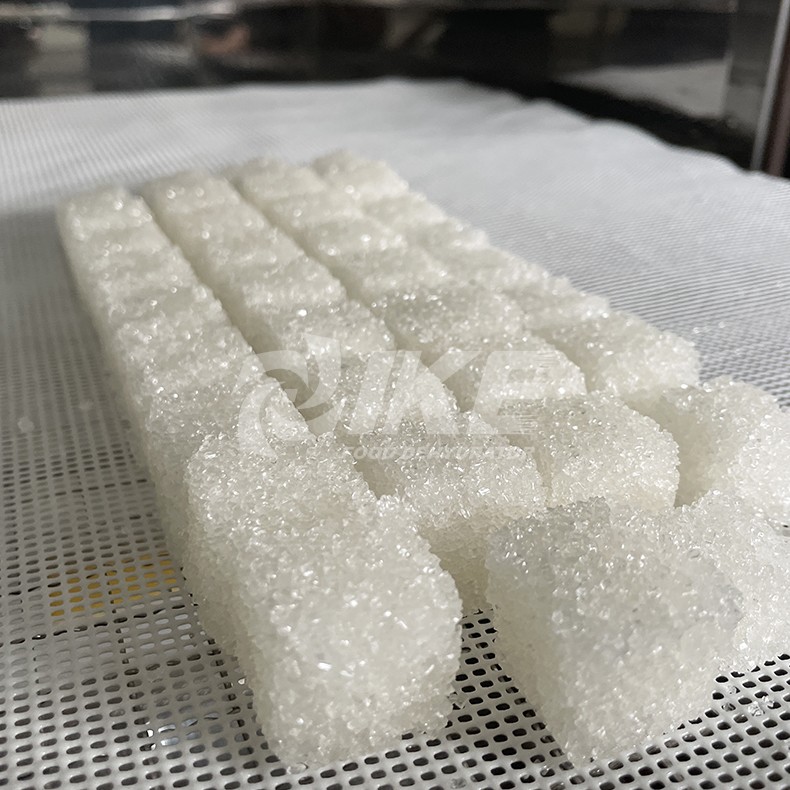 IKE Sugar cubes Dehydrator - Click to Choose
Capacity: 20~100kg per batch
Machine Dimension (L*W*H): 1180*680*1800MM
Power supply: 220V, 50Hz/60Hz
Drying Temperature: 20℃~80℃
Commercial WRH-100T Sugar cubes dehydrator just needs to connect the power to use, it is the easiest operation heat pump Sugar cubes dehydrator. WRH-100T Sugar cubes dehydrator used heat pump technology for energy saving. Drying takes place in a closed system, which makes your Sugar cubes clean and sanitary. View Equipment →
Capacity: 200~2500kg per batch
Power supply: 220V/380V, 50Hz/60Hz
Drying Temperature: 25℃~80℃
IKE industrial Sugar cubes drying room consists of the main machine IKE embedded dryer and the insulated drying room as a whole unit. Both stainless steel trays and plastic trays are available with different cost options. It can be loaded into containers and delivered as a completed set. When you receive the Sugar cubes drying room, just connect to the power supply to use it. View Equipment →
Capacity: customized
Drying Temperature: 20℃~80℃

IKE conveyor mesh belt Sugar cubes dehydrator is automatic continuous drying equipment for large-scale dried Sugar cubes production. The Sugar cubes dehydrator production line can be equipped according to the user's requirements and production demands. View Equipment →