Happy Chinese National Day
2021-10-01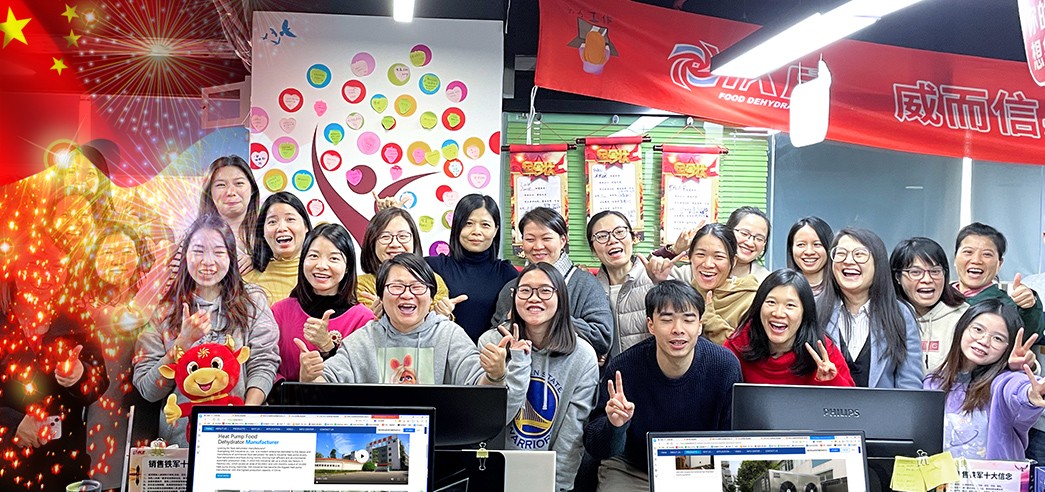 Chinese National Day refers specifically to October 1, the anniversary of the official founding of the People's Republic of China. It is a legal holiday in my country from October 1 to October 7 each year. This year's National Day holiday is different from previous years. A special guest will come to visit our factory during this year's National Day holiday. This guest is our customer, Mr. Jack, from Vietnam.
Mr. Jack bought an industrial dehydrator from our company as early as 2018. With our assistance, his business is growing day by day. The WRH-300GB he originally bought can no longer meet his food drying needs. So he decided to go to our factory in person and communicate with our company's business manager to design a high-temperature and large-capacity pet beef jerky industrial dehydrator that can meet his needs.
After the communication between our business manager and Mr. Jack, he decided to purchase an AIO-DF600T industrial dehydrator. This is a large-scale, medium- and high-temperature integrated machine with a temperature range of 50-80 degrees Celsius. The capacity is very large, and it can dry 1,000-1,500 kg of fresh materials at one time. In addition, because Mr. Jack needs to dry beef jerky, we have also customized a special hanging rod for jerky, which helps the beef to be dried more quickly.
This is the second cooperation between Mr. Jack and our company. Mr. Jack believes very much in our company's heat pump industrial food dehydrator technology. IKE Group focuses on the research and development of food processing machinery and has 27 years of research and development experience. With a larger-scale integrated drying system, you can customize a drying system suitable for you according to your needs.