◇◆ Product information
IKE DF-2400GW industrial fruit and vegetable dehydrator machine is suitable for drying a very large variety of food. Such as: fruit drying, vegetable drying, meat drying, hemp drying, and so on.
SPECIFICATIONS FOR DF-2400GW Industrial Fruit And Vegetable Dehydrator Machine

Main performance

parameters

Materials

Stainless Steel

Capacity

2000kg~2500kg per batch

Power Supply

380V/50Hz/60Hz

Power Input

24.KW

Running Current

45.0A

Maximum Power

28.0KW

Dehydration Amount

70.0L/h ( @ 50℃,80%)

Working Temperature

50~80℃

Noise Level

≤75dB(A)

Controller

IKE Smart color-touch-screen

Size(L*W*H)

2100*2400*2100mm

Lead time

20~40 working days

Payment terms

1, We can offer different pricing of FOB, CIF and C&F.
2, For established customers, we will offer more favorable payment terms.

Shipping

1, We offer FOB Guangzhou and FOB Shenzhen to our customers.
2, We can also offer CIF to those in need.
3, We can also help in container consolidation.

Warranty

Two-years warranty after DF-2400GW ship
◇◆ Detailed Images
The DF-2400GW dehydrator machine is a main dryer of a drying system. It can dry 2000-2500kg of fresh materials each time. The drying temperature can be adjusted between 50-80 degrees Celsius. In general, we recommend that customers use the AIO-DF2400GW drying system. AIO-DF2400GW is an integrated drying room, we will install the drying system before shipping it to customers. After the customer receives it, they can use the machine with simple splicing.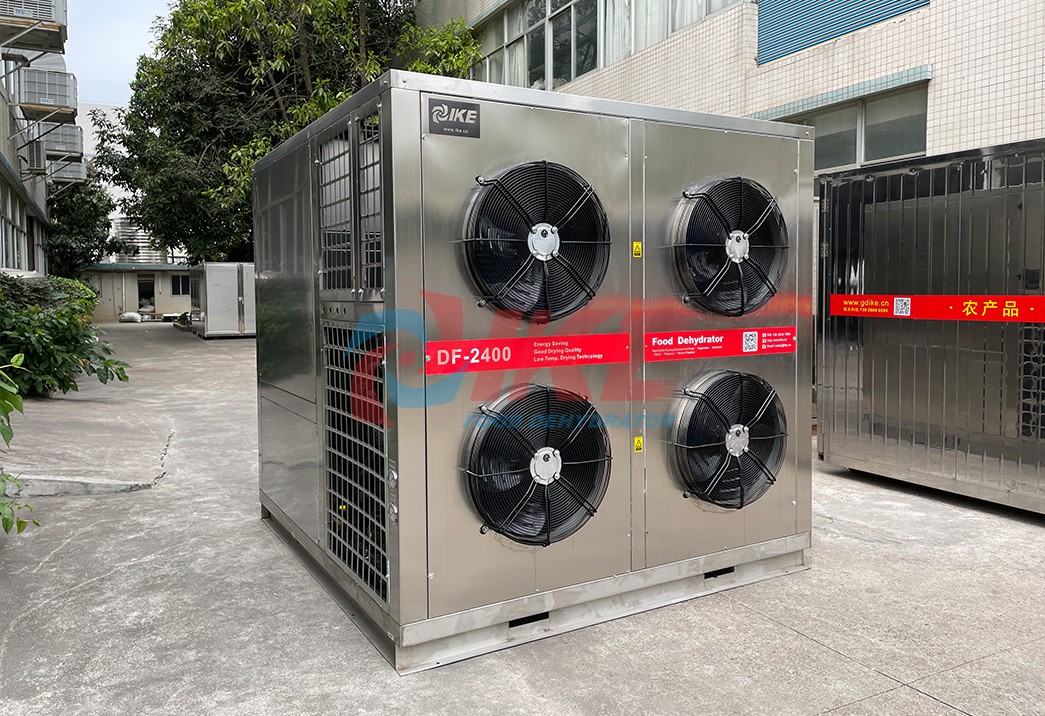 DF-2400GW industrial fruit and vegetable dehydrator machine - front view
There are four fans for the external heat exchanging system on the front side. There are two pressure gauges here, which can continuously monitor the high and low pressure of the refrigerant. In this way, we can better understand the working conditions of the compressor system.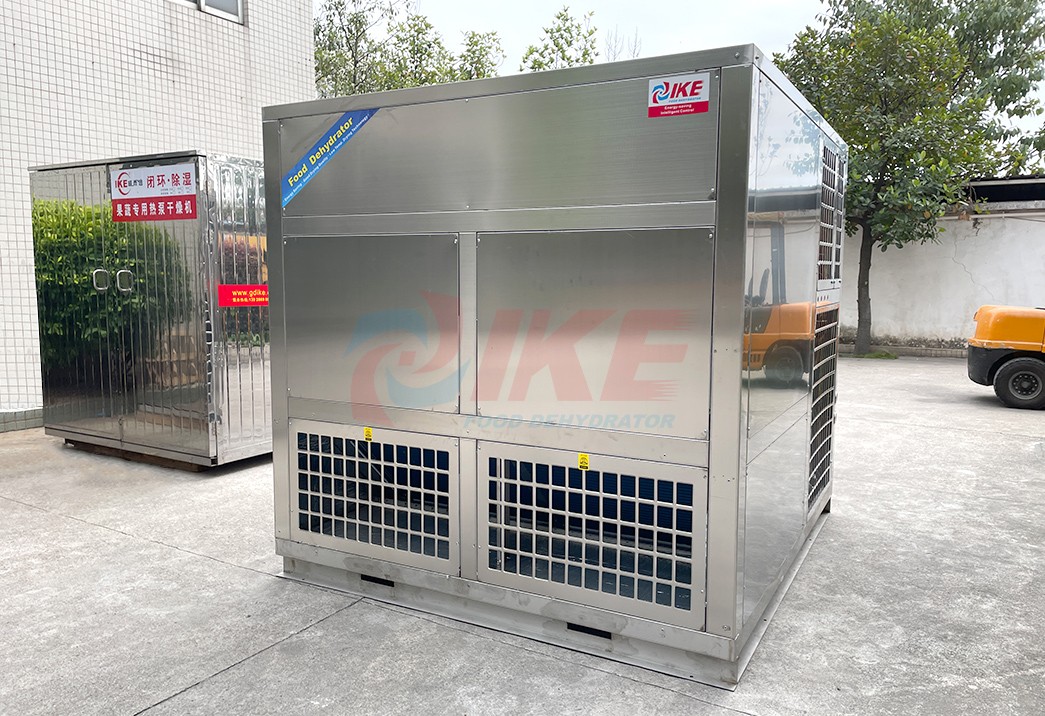 DF-2400GW industrial fruit and vegetable dehydrator machine - back view
The backside faces the material in the drying room, the two air outlets will blow out dry air, which will participate in the air circulation in the drying room. The air will circulate over the material and remove moisture from the material. Moisture in the air will be absorbed and drained away through the heat exchanging system.
◇◆ How to use
The DF-2400GW dehydrator machine is very large, as is its drying room. Customers can build their drying room according to the drying characteristics of the materials they want to dry. After the drying room is built, just install the DF-2400GW dehydrator machine into the drying room and turn on the power to use. We recommend customers buy our AIO-DF2400GW all-in-one drying system. We can customize the size of the drying room according to customer needs, and adjust the best drying plan for them. We can provide different tray options, such as stainless steel trays, plastic trays, mesh trays, flat mesh trays to meet various drying needs and budgets.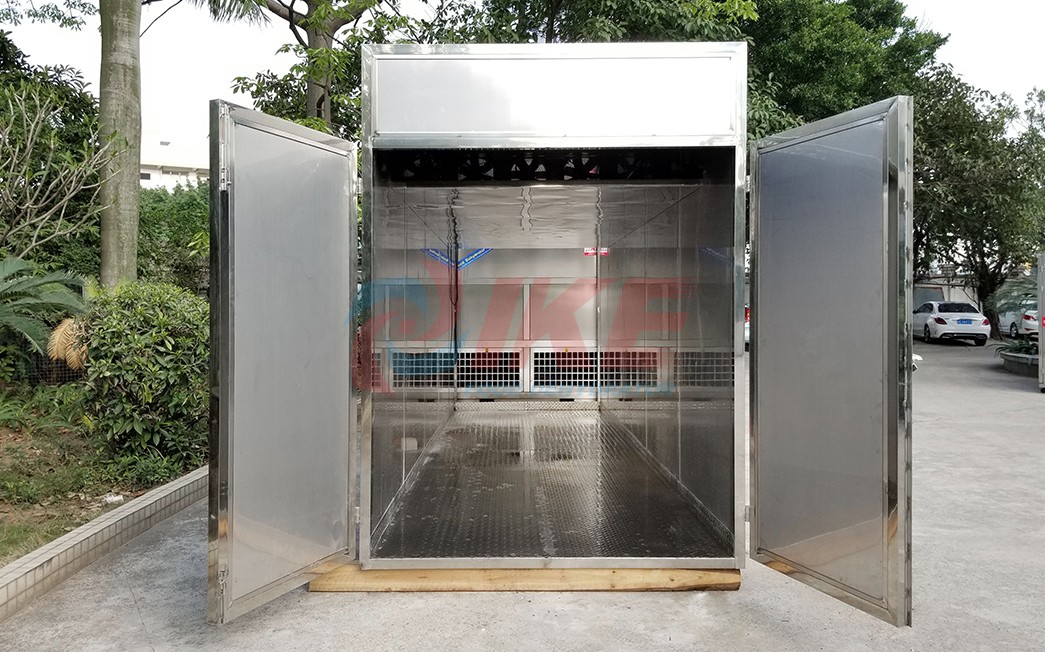 AIO-DF2400GW drying system