Cricket Dehydrator
2022-09-14
For people, eating processed crickets can provide the nutrients the body needs, while dried crickets contain 60% to 70% of protein, vitamins, minerals, and fiber. Crickets are dried and ground into a powder to provide key nutrients in place of meat. The Cricket Dehydrator retains its original character and value. After drying, it can be placed in a vacuum packaging machine and stored in a cool place to prolong the storage time.
How to dehydrate Cricket
by IKE food dehydrator
Ingredients: Cricket
Directions:
1. Place dead crickets on the tray and push them into the dryer.
2. Set temperature and humidity: 63 ° C and 5%, then start drying.
3. After 15 hours, drying will be completed.
The dried Crickets will retain moisture when in direct contact with the air, so a sealed package is required. If you use vacuum packaging, you can better preserve the color and aroma of the Cricket.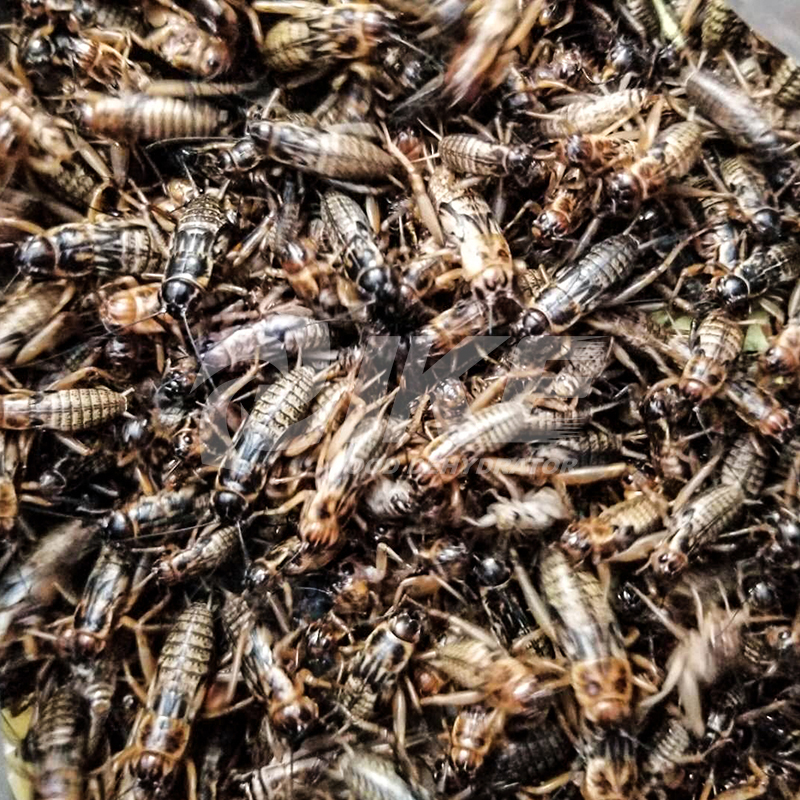 fresh Cricket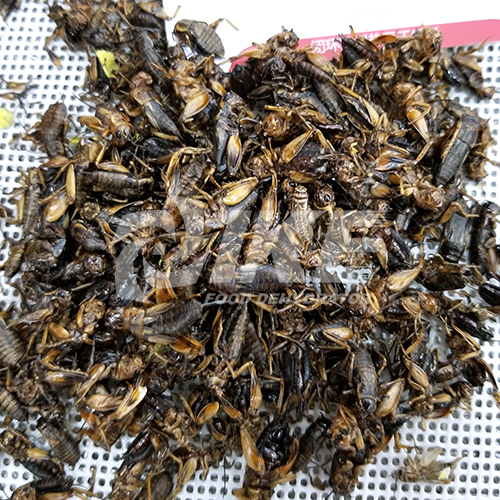 dehydrated Cricket
IKE Cricket Dehydrator - Click to Choose
Capacity: 20~100kg per batch
Machine Dimension (L*W*H): 1280*700*1860mm
Power supply: 220V, 50Hz/60Hz
Drying Temperature: 50℃~80℃
Commercial WRH-100GN cabinet Cricket Dehydrator just needs to connect the power to use, is the easiest operation heat pump Cricket Dehydrator. WRH-100GN Cricket Dehydrator used heat pump technology for energy saving. Drying takes place in a closed system, which makes your Cricket Dehydratorclean and sanitary. View Equipment →
Capacity: 200~2500kg per batch
Power supply: 220V/380V, 50Hz/60Hz
Drying Temperature: 25℃~80℃
IKE all-in-one industrial Cricket Dehydrator, no installation required, ready to use after plugging in. Its design reduces shipping and installation costs for customers. We also have the option of a self-assembled drying room, please contact us for details. The Cricket Dehydratoris dehydrated in a completely sealed space. You just need to put the Cricket Dehydratoron the rack and then moved them into the drying room. View Equipment →
Capacity: customized
Drying Temperature: 20℃~80℃

IKE conveyor automatic conveyor mesh belt Cricket Dehydrator is automatic continuous drying equipment for large-scale dried Cricket Dehydratorproduction. The Cricket Dehydrator production line can be equipped according to the user's requirements and the production demands. View Equipment →