◇◆ PRODUCT INFORMATION
WRH-50B mini best laboratory use electric precious herbs dehydrator machine is suitable for drying a very large variety of food. Such as bird's nest drying, herb drying, fruit and vegetable drying, pet food drying, and other small batches of food drying. Contact us for free dehydrating testing!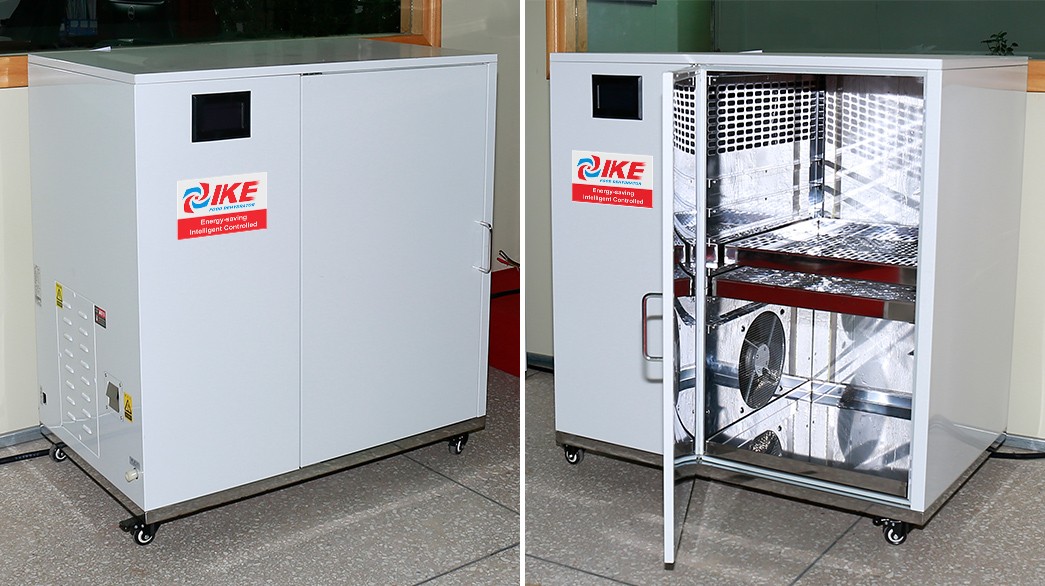 Specifications for WRH-50B mini best home use electric precious herbs dehydrator Machine

Main performance parameters

Material

Stainless steel

Power supply

220V / 50Hz / 60Hz

Power Input

0.65KW

Running Current

3.0A

Fast heating-up

1.0KW

Maximum Power

1.7Kw

Dehydration Amount

1.6Kg/h ( @ 50℃,80%)

Working Temperature

50~65℃

Capacity

10~50kg / batch

Noise Level

≤50dB(A)

Wind Volume

500m³/h

Machine Dimension(L*W*H)

980*615*1050mm

Tray Size(L*W*H)

500*500*30mm

Tray Number

6 pcs (standard)

Net Weight

70Kg

Gross Weight

85Kg

MOQ

1 Set

Warranty

2 years

Lead Time

10~30 working days

Payment terms

1, We can offer different pricing of FOB, CIF and C&F.
2, For established customers, we will offer more favorable payment terms.

Shipping

1, We offer FOB Guangzhou and FOB Shenzhen to our customers.
2, We can also offer CIF to those in need.
3, We can also help in container consolidation.
◇◆ DETAILED IMAGES
WRH-50B mini best home use electric precious herbs dehydrator Machine with adjustable temperature is our innovative product. It can dry any food in a gentle, fast and reliable way.
Its several advantages were unmatched by the traditional heat pump food dryer.

1, Gentle drying at middle and low temperature - Aroma, appearance and bioactivity are largely retained.
2, High efficiency through the use of a heat pump system for removing air humidity.
3, Drying in a closed sealed room, no foreign material pollution and no dependence from the climate.
4, All in one design, the operation directly after power switched on.
5, IKE graphical touch control system, automatic intelligent control and demands no human duty after setting.
6, Condensate available for further use.