◇◆ Product information
WRH-1200A middle temperature industrial large food dehydrator machine is suitable for drying a very large variety of food. Such as: cloud ear fungus drying, noodle drying, rare chinese herbal drying, pepper drying, small fish drying, flower drying, and so on. Contact us for free product testing!
SPECIFICATIONS FOR WRH-1200A middle temperature industrial large food dehydrator machine

Main machine

WRH-1200A

performance parameters

Materials

Stainless Steel

Capacity

800kg~1500kg per batch

Power Supply

380V~3N/50Hz/60Hz

Power Input

13.0KW

Running Current

20.0A

Fast heating-up

9.0KW

Maximum Power

23.0Kw

Dehydration Amount

40.0Kg/h ( @ 50℃,80%)

Working Temperature

50~65℃

Noise Level

≤72dB(A)

Wind Volume

4000m³/h

Machine Dimension(L*W*H)

1800*800*1620mm

Net Weight

350Kg

Gross Weight

370Kg

Drying room

Material

Polyurethane

Thinkness

100mm

Size

5000*2650*2700mm

MOQ

1 unit

Lead time

10~30 working days

Payment terms

1, We can offer different pricing of FOB, CIF and C&F.
2, For established customers, we will offer more favorable payment terms.

Shipping

1, We offer FOB Guangzhou and FOB Shenzhen to our customers.
2, We can also offer CIF to those in need.
3, We can also help in container consolidation.

Warranty

Two-years warranty after WRH-1200A ship
◇◆ Detailed Images
The WRH-1200A is an embedded food dehydrator that is the main machine of the drying system. After constructing an insulated drying room, push the WRH-1200A into the drying room and simply connect the power cord to work normally. You can use your own drying house or buy our IKE drying house.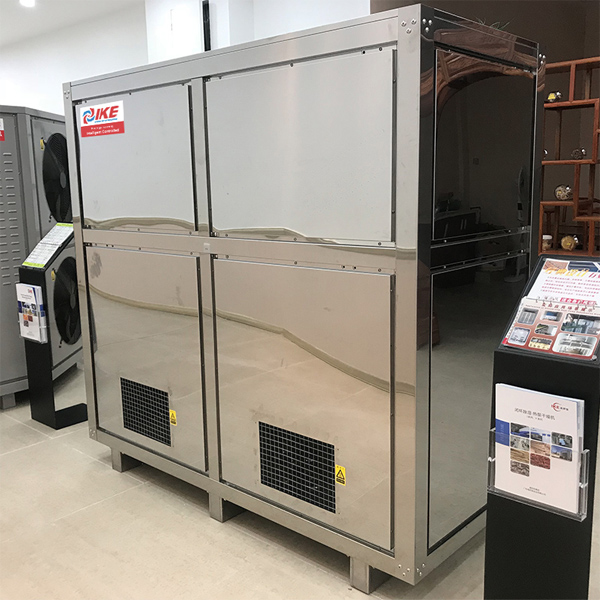 WRH-1200A - Front view
There are hot and dry air outlets on the back.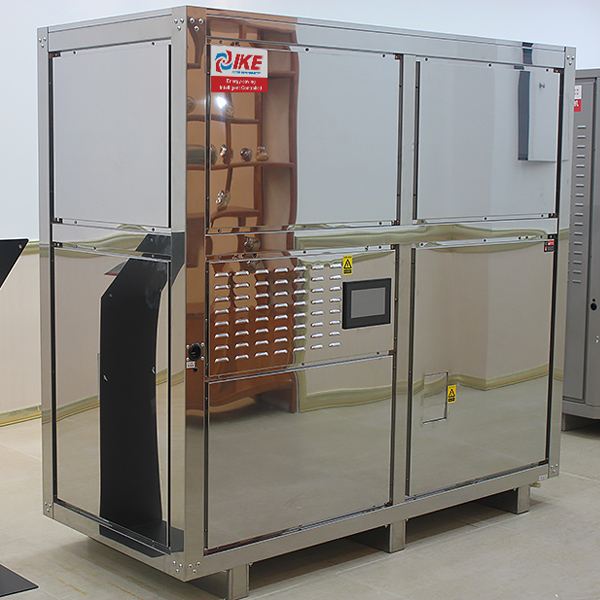 WRH-1200A back view
There are power line, electrical controller box and exhaust air outlet on the front.
◇◆ How to use
Based on the drying characteristics of the material to be dried, you can build your own drying house. After completion of the drying house, one simply pushes WRH-1200A industrial large food dehydrator machine into the house and connects it to the power supply. This is very flexible and convenient. Even if the amount of moisture in the material may not be very high, the inner space of the drying house cannot be too large. An overly sized drying house will affect the efficiency of the WRH-1200A food dehydrator machine.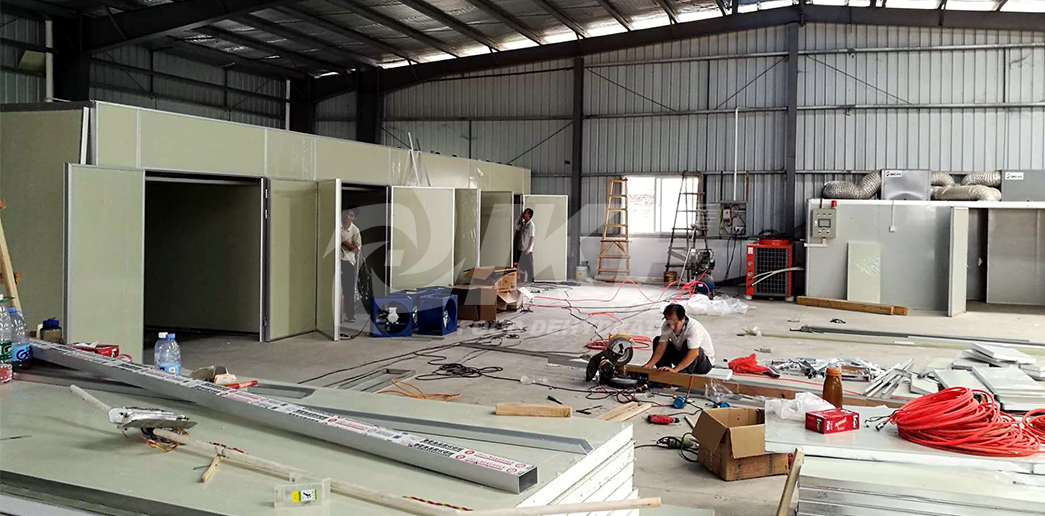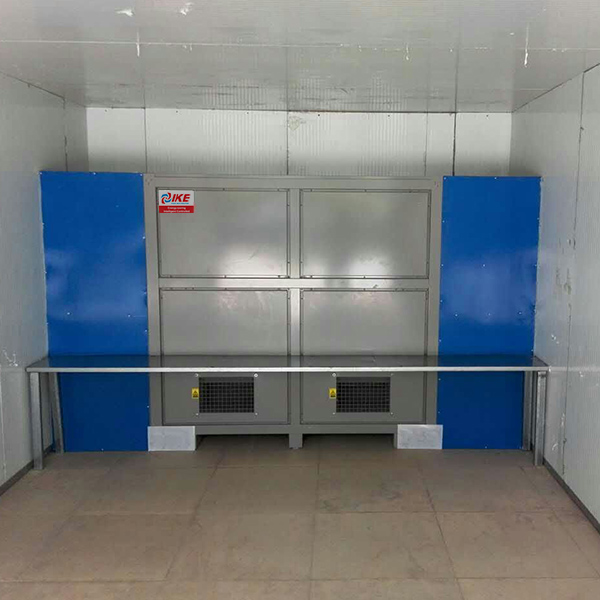 Using one WRH-1200A food dehydrator
This is the old version of WRH-1200A, new ones all made of mirror finished stainless steel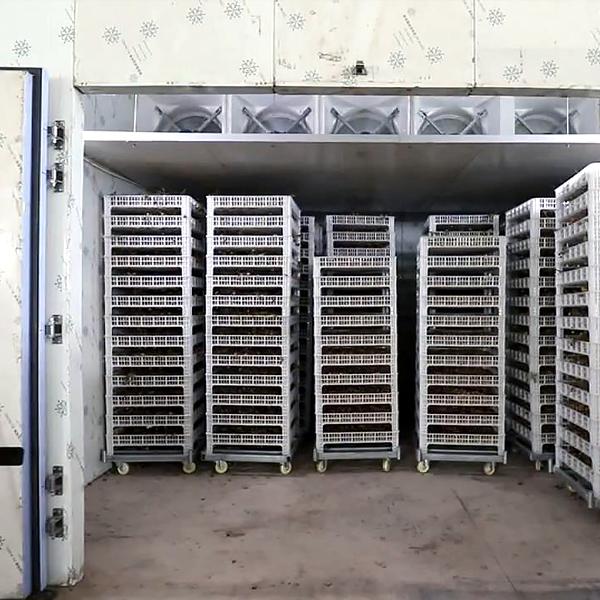 WRH-1200A food dehydrator drying house with Plastic trays
We usually supply stainless steel trays, and plastic trays are available if required by the customer.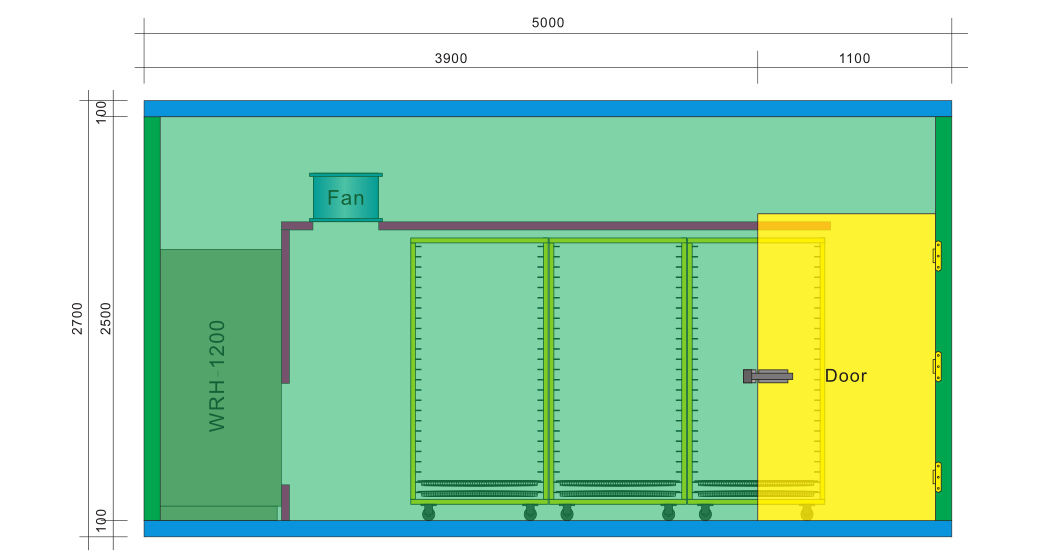 Construction Guild for WRH-1200A industrial large food dehydrator machine drying house
1. Material : 100mm Polyurethane heat-preserved board

2. Size of Drying house (L*W*H) 5000mm×2650mm×2500mm
3. Door Size(W*H): 1100*1900mm
4. There are 6 pcs sandwich foam board used for windshield. size: 1250*950*50mm
5. Can use 3Fans, Model No: GKF/L 4S-2-0.55KW-4 as return airflow . wind speed: 2900rph, as shown on the picture.
6. Installing a foam panel at the fan requires a modular stainless steel support
7. we recommend to open the hole for drying house after installing the machine
Construction Guild For Racks

1. Material : Stainless Steel 201
2. Size of the rack (L*W*H) :1200*850*1750mm
3. There is 25 layer ,distance in between the layer is 60mm, can put 50pcs trays per rack
Detail for Trays
1. Material : stainless Steel 304
2. Aperture:5*5mm
3. Size : 780*540*30mm
◇◆ Application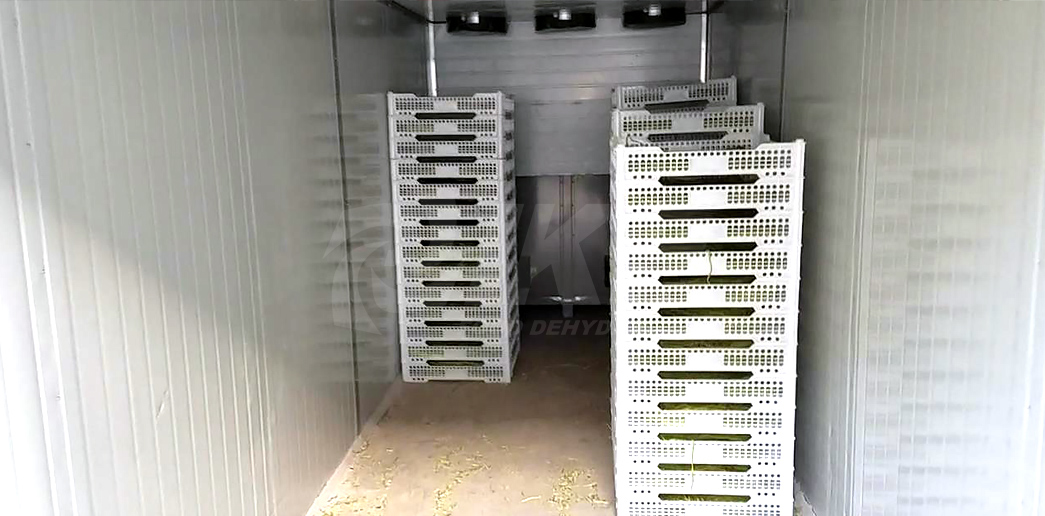 Dehydrate long beans by WRH-1200A industrial large food dehydrator machine. It normally can dehydrate 1000kg fresh long beans per batch.