◇◆ Product information
Do you have this trouble? Is your dryer draining electricity? Your dry goods don't look good? Want to start a business but don't know the best temperature and time? However, using the IKE WRH-100GN PULS High-Quality Food Dehydrator Dryer can solve this problem. IKE WRH-100GN PULS food dehydrator is our best-selling product in Europe and America. Made of high-grade stainless steel, easy to move, short-distance parallel air duct, more uniform drying. It is also suitable for drying tests in small enterprises and laboratories. It can be placed in more space, and the same energy consumption can dry more items and reduce operating costs. It works with a standard stainless steel mesh pan and is suitable for most people's drying needs.
What can it dry? It is suitable for drying a very large variety of food. Such as fruit, vegetable, meat, small fish, and pet food. It can dry one fresh material alone or multiple fresh materials together without worrying about odor. If the WRH-100GN PULS is too small for your production needs, we also have many large-capacity food dehydrators. Just tell us your requirements!
SPECIFICATIONS FOR WRH-100GN PULS High-Quality Food Dehydrator Dryer

Materials

Stainless Steel

Capacity

20kg~100kg/batch

Power Supply

220V/50Hz/60Hz

Power Input

1.1KW

Running Current

5.0A

Maximum Power

2.6KW

Dehydration Amount

3.5L/h (@50℃, 80%)

Working Temperature

50~80℃

Noise Level

≤65dB(A)

Controller

IKE smart color-touch-screen

Tray Number
30pcs (mesh tray)

Chamber Size(L*W*H)

1280*700*1860mm

Lead time

10~30 working days

Payment terms

1, We can offer different pricing for FOB, CIF, and C&F.
2, For established customers, we will offer more favorable payment terms.

Shipping

1, We offer FOB Guangzhou and FOB Shenzhen to our customers.
2, We can also offer CIF to those in need.
3, We can also help in container consolidation.

Warranty

Two-year warranty after WRH-100GN PULS ship
◇◆ Detailed Images
The WRH-100GN PULS food dehydrator is made of commercial grade stainless steel, which is easy to clean and maintain, making food safer. It uses heat pump technology to save electricity. With four universal wheels, it is convenient to move and place. IKE's self-developed controller can set up multiple custom drying programs to make drying more convenient.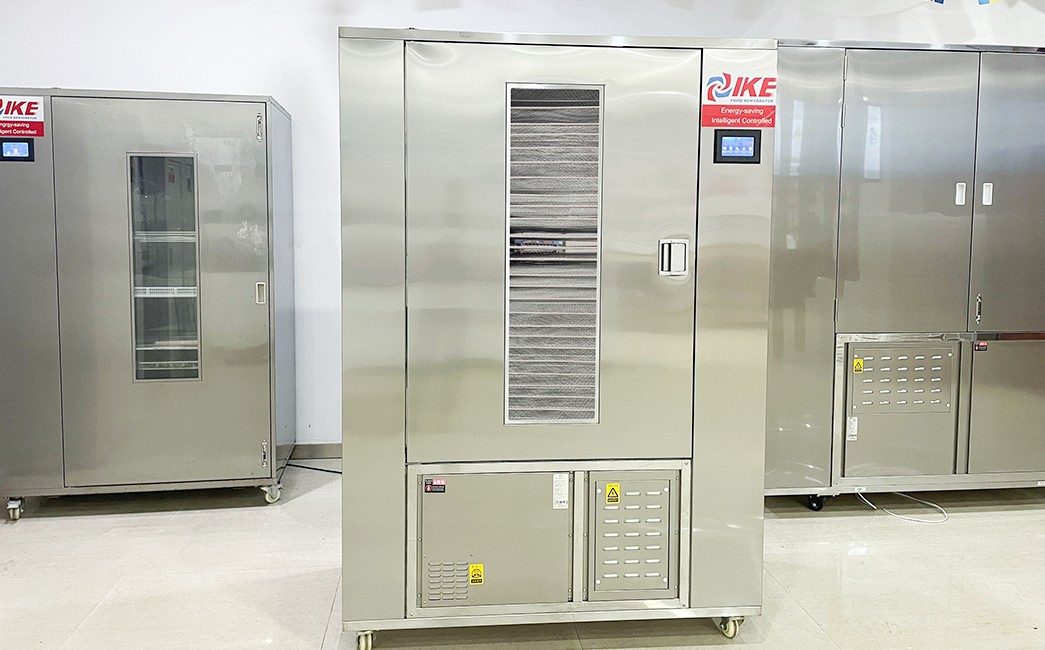 WRH-100GN PULS High-Quality Food Dehydrator Dryer - front view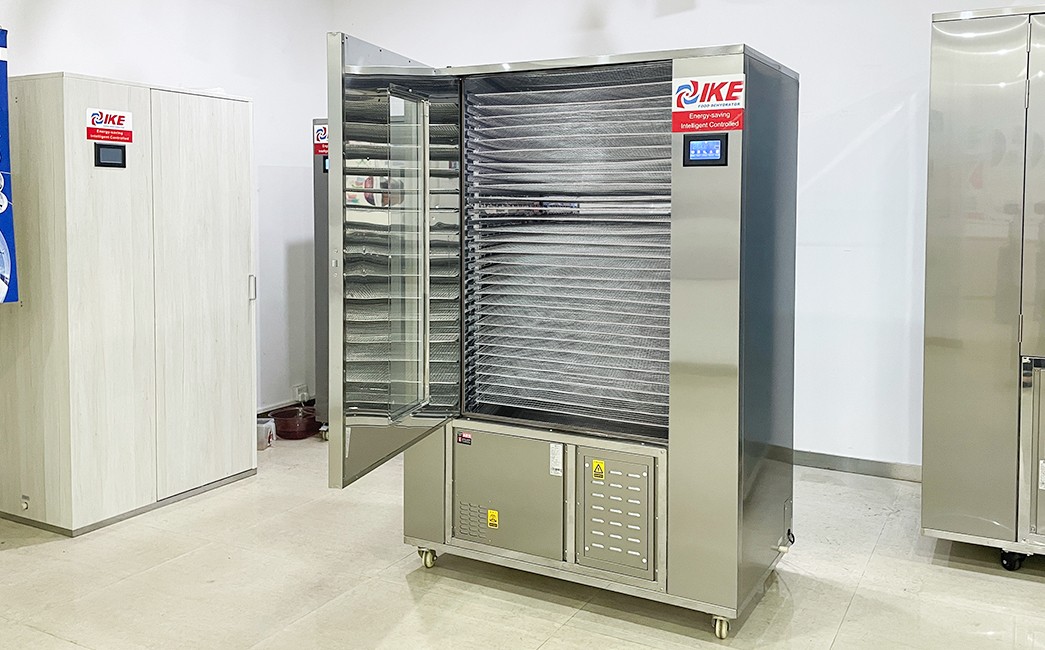 WRH-100GN PULS High-Quality Food Dehydrator Dryer - with mesh trays
◇◆ Main Features
The IKE WRH-100GN PULS High-Quality Food Dehydrator Dryer is our innovation. It dries any food to the desired dry matter content in a gentle, fast, and reliable way. It has several advantages that traditional heat pump dryers cannot match.
1. Cost-effective models. --- Simple and modern design, large capacity (up to 100 kg per batch), ideal for commercial small businesses.
2. Wide application range - the high-temperature range is suitable for drying various meat, fruits, vegetables, and pet food.
3. Free installation - plug and play. 4. Best quality stainless steel insulated drying chamber. --- Dustproof, easy to clean, and durable.
5. Small and light, with universal wheels, easy to move.
6. Simple operation. --Adjustable temperature and humidity settings. The real-time working status can be checked at any time on the intelligent controller.
Want a drying system that finally meets all your requirements? We have the best for you!
◇◆ Packing and Shipping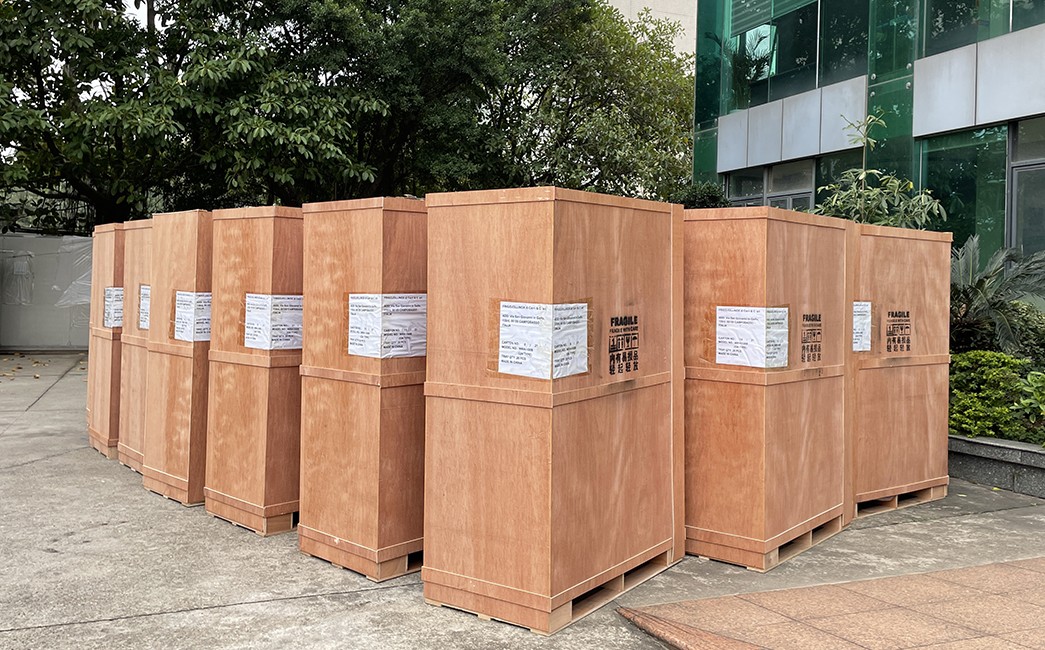 WRH-100GN PULS High-Quality Food Dehydrator Dryer—Wooden packing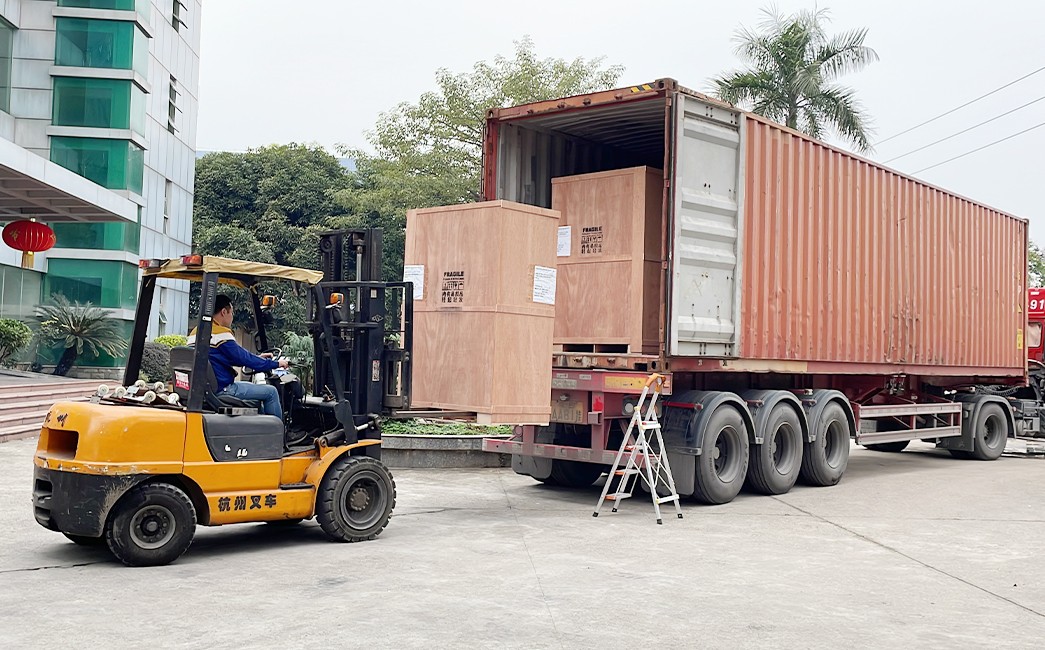 WRH-100GN PULS High-Quality Food Dehydrator Dryer —Cargo Loading