Fish Maw Dehydrator
2018-03-20
Fish maw is the dried swim bladders of fish. The fish maw contains a lot of high-grade collagen and trace elements. The dried fish maw can be stored for a long time. The IKE fish maw dehydrator dries fresh fish maw at low and middle temperatures, which dry the fish maw better. The dried fish maw does not change any of its nutritional value.
How to dehydrate fish maw
by IKE food dehydrator
Ingredients: fish maw
Directions:
Wash the fresh fish maw before drying. Set the temperature to 20 degrees Celsius, the humidity to 10%, and dry for 2 hours. Then set the temperature to 30 degrees Celsius and continue to dry for 4 hours. Total use 6-7 hours After drying, the fish maw will become hard.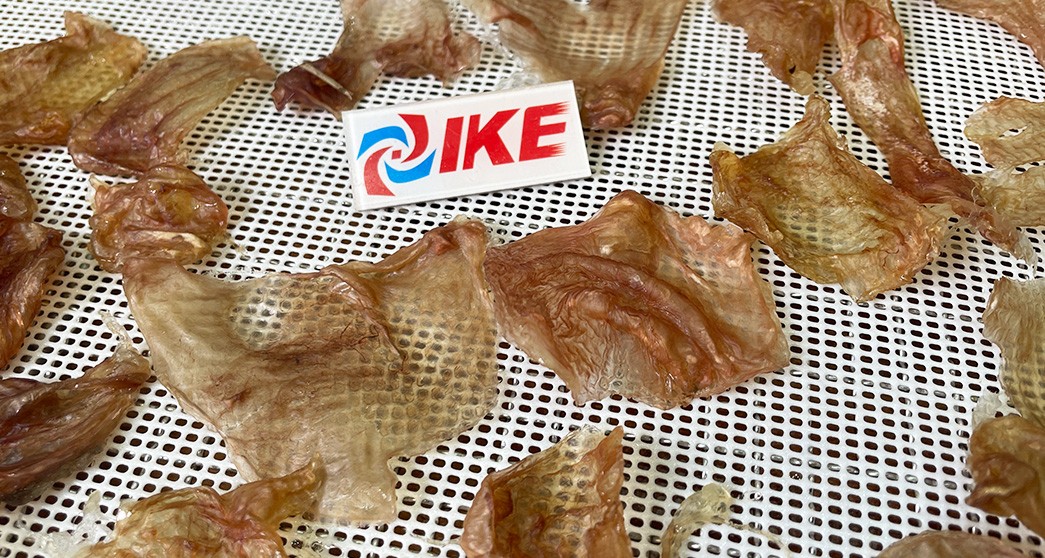 dehydrate fish maw by IKE WRH-100T fish maw dehydrator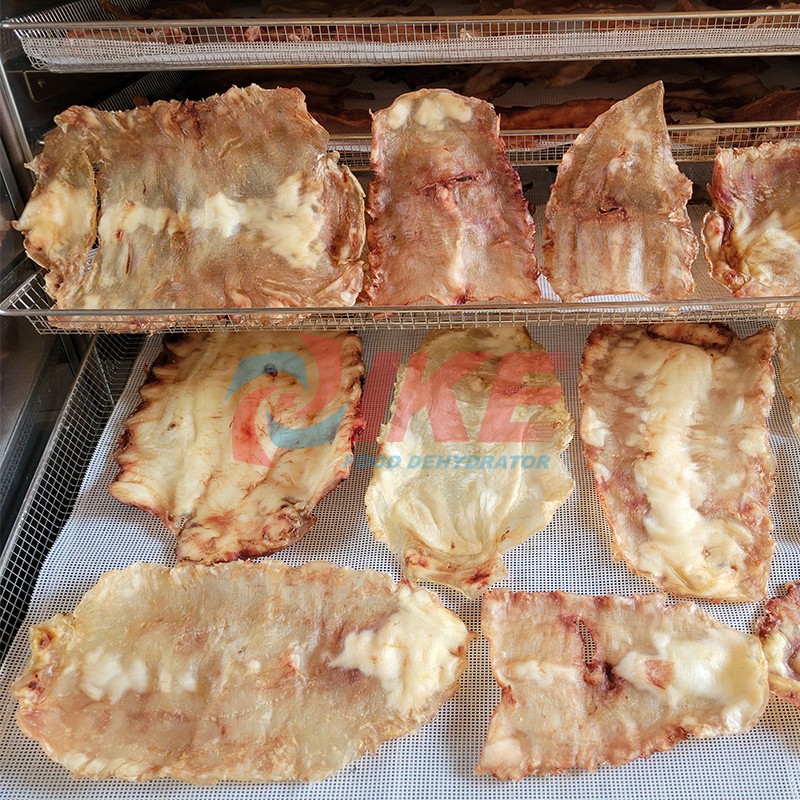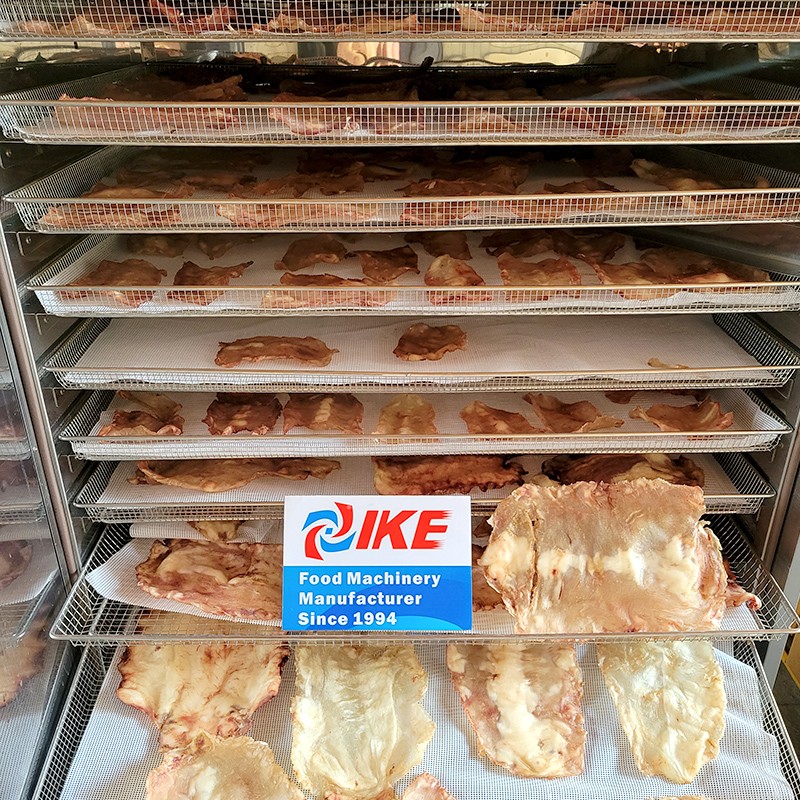 video of the Fish Maw Drying Test for New Zealand Customer
IKE Fish Maw Dehydrator - Click to Choose
Capacity: 20~100kg per batch
Machine Dimension (L*W*H): 1180*680*1800MM
Power supply: 220V, 50Hz/60Hz
Drying Temperature: 20℃~80℃
Commercial WRH-100T fish maw dehydrator just needs to connect the power to use, is the easiest operation heat pump fish maw dehydrator. WRH-100T fish maw dehydrator used heat pump technology for energy saving. Drying takes place in a closed system, which makes your fish maw clean and sanitary. View Equipment →
Capacity: 200~2500kg per batch
Power supply: 220V/380V, 50Hz/60Hz
Drying Temperature: 25℃~80℃
IKE industrial fish maw drying room consists of the main machine IKE embedded dryer and the insulated drying room as a whole unit. Both stainless steel trays and plastic trays are available with different cost options. It can be loaded into containers and delivered as a completed set. When you receive the fish maw drying room, just connect to the power supply to use it. View Equipment →
Capacity: customized
Drying Temperature: 20℃~80℃

IKE conveyor mesh belt fish maw dehydrator is automatic continuous drying equipment for large-scale dried fish maw production. The fish maw dehydrator production line can be equipped according to the user's requirements and the production demands. View Equipment →