◇◆ Product information
IKE Automatic Industrial Fruit and Vegetable Dehydration Plant is automatic continuous drying equipment for large-scale production. The dehydration plant can be equipped according to the user's requirement and the production demands. IKE can help customers connect the dehyration plant with washing machines, cutting machines, packaging machines and other machines into a automatic processing system. The food processors will get the valuable benefit of a fully customized and optimized processing line. It is suitable for drying a very large variety of food. Such as cassava, chili, potato, and so on. Contact us for free drying testing!
Different Models can be customized based on requirment

| | | |
| --- | --- | --- |
| Model | Unit | Flow Lines |
| Power Supply | V/Hz | 380V~3N/50Hz |
| Power Input | Kw | 0.1-8.0kw variable frequencies to adjust |
| Maximum Current | A | 10 |
| Maximum Power Consumption | Kw | 8.0 |
| Layer Number | | 1-10 layers to choose |
| Operation Speed | m/min | 0m/min-2m/min to adjust |
| Chain Width | m | 1.0-6.0 to choose |
| Chain Material | | 201, 304, 316 stainless steel to choose |
| Chain Length per layer | m | 1.5m-12m to choose |
◇◆ Working principle
The automatic belt food dehydrator uses air to transfer heat and remove moisture as the food moves through multiple temperature zones on a conveyor bed. By adding rotary feeding device, the evenly spreading can be realized, and as there are no drops during drying. The balanced drying can be ensured. The dried food will be automatically discharged to a collector.
The running speed of the conveyer belt can be adjusted according to the food character.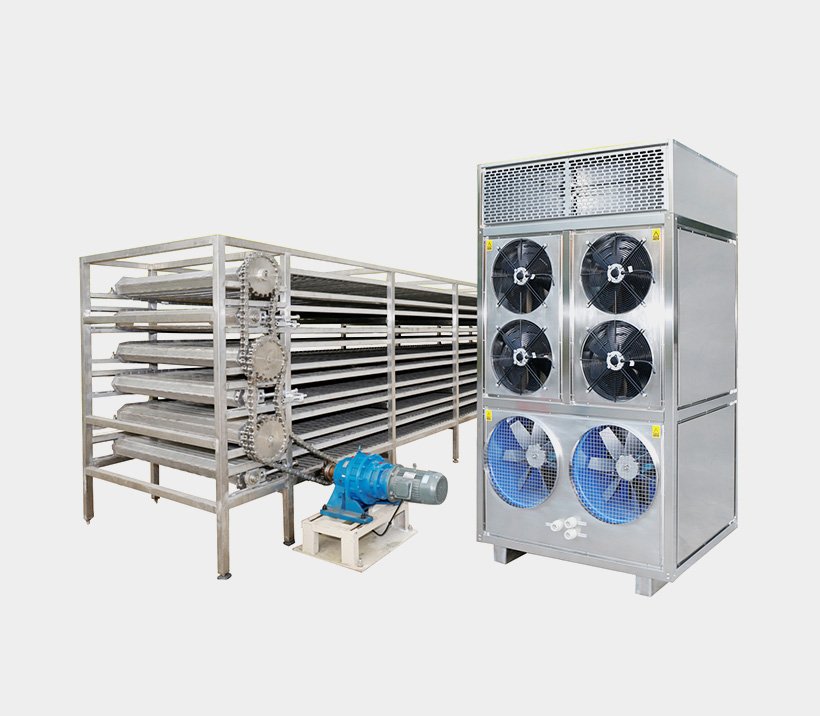 ◇◆ Schematic Structure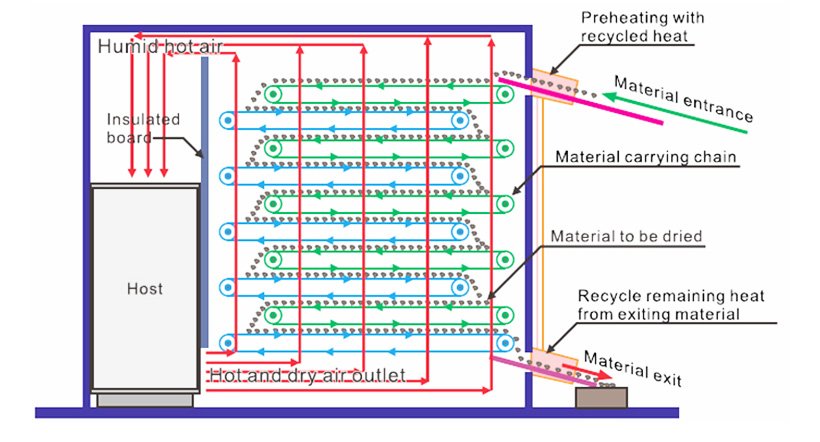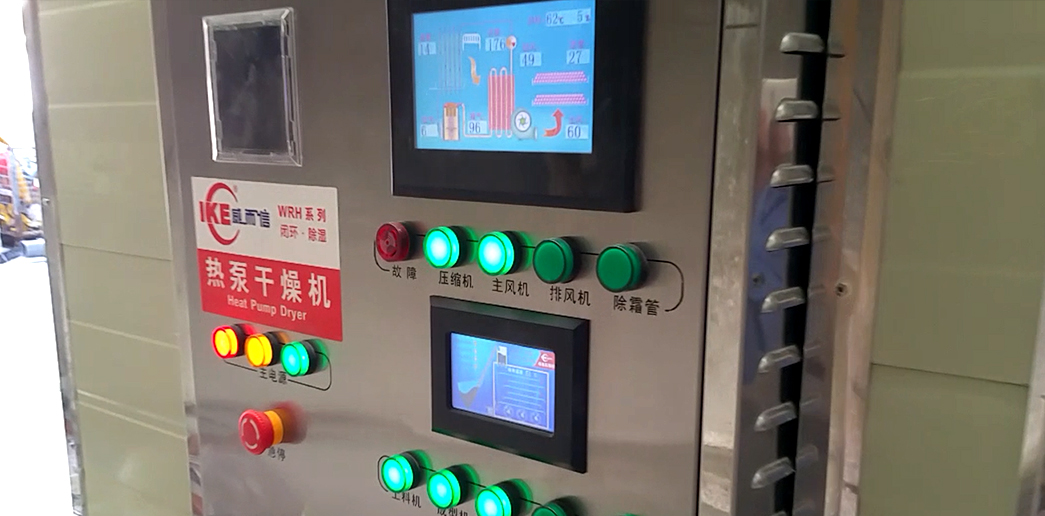 ◇◆ Application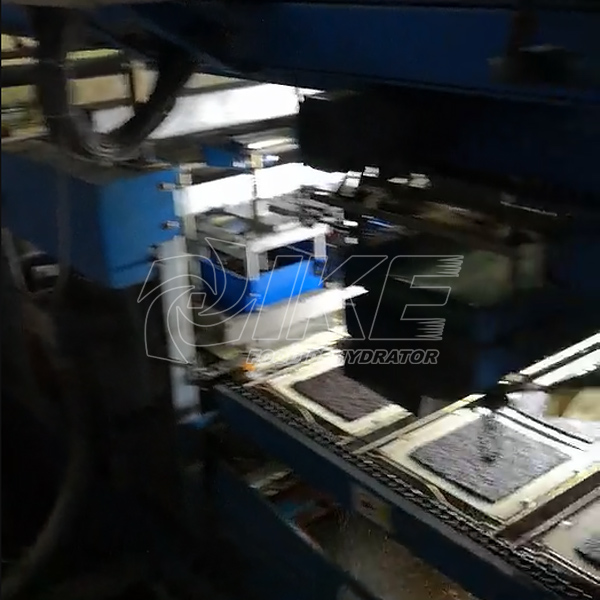 Porphyra dehydrating by IKE continuous drying machine.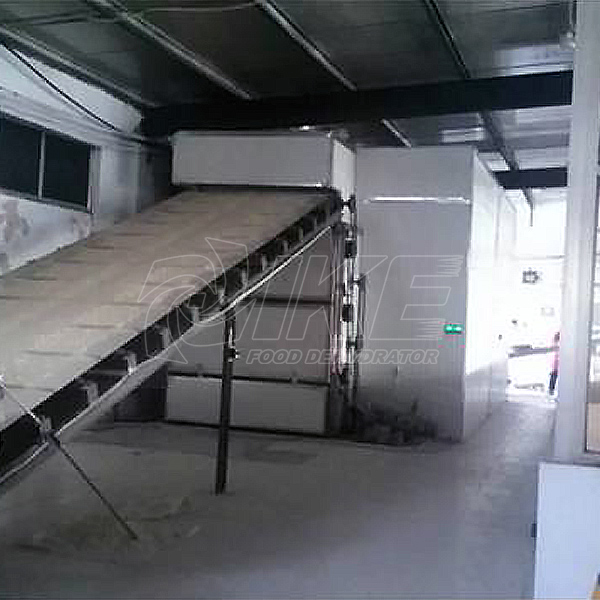 Noodle dehydrating by IKE continuous drying machine.
◇◆ Working Advantages
1. Middle and low temperature dehumidification drying
The IKE customized conveyor mesh belt large food dehydrator drying fruits and vegetables in 50℃~80℃, articles does no damage, no moldy and maintain nutrition.
2. Use heat pump technology
The IKE customized conveyor mesh belt large food dehydrator with high efficiency through the use of a heat pump system for removing air humidity.
3. Working in wholly sealed drying system, hygiene and energy conservation
Drying in a closed sealed system, no foreign material pollution. Efficiency is irrelevant to external environment, that can maintain high energy efficiency at all seasons. No hot air and water vapor loss maximize energy recovery.


4. Running Stable, operating easily
Graphical touch control system, automatic intelligent control and demands no human duty after setting.