◇◆ Product information
Do you have this trouble? Many temperature-sensitive products can only be freeze-dried, and the cost was high. But if you use the traditional open-loop dryer, it may get the products brown and dark, sometimes it even destroys the products' nutrient content and value. However, the AIO-DF1500TWK Industrial Drying Equipment can solve it.
IKE AIO-DF1500TWK Industrial Drying Equipment is a Basket Type Dehydration System. It's an innovative product in IKE dryer product lines. Few heat pump dryers can work with low drying temperatures. But IKE DF series dryer can work with under 50℃. This is an innovation in heat pump drying.
SPECIFICATIONS FOR AIO-DF1500TWK Industrial Drying Equipment for Fruit and Vegetable

Materials

Stainless Steel

Capacity

800~1500kg/batch

Power Supply

380V/50Hz/60Hz

Working Temperature

30~80℃

Controller

IKE smart color-touch-screen

Power Input

15.0KW

Running Current

23.5A

Lead time

30~60 working days

Payment terms

1, We can offer different pricing for FOB, CIF, and C&F.
2, For established customers, we will offer more favorable payment terms.

Shipping

1, We offer FOB Guangzhou and FOB Shenzhen to our customers.
2, We can also offer CIF to those in need.
3, We can also help in container consolidation.

Warranty

Two-years warranty
◇◆ Detailed Images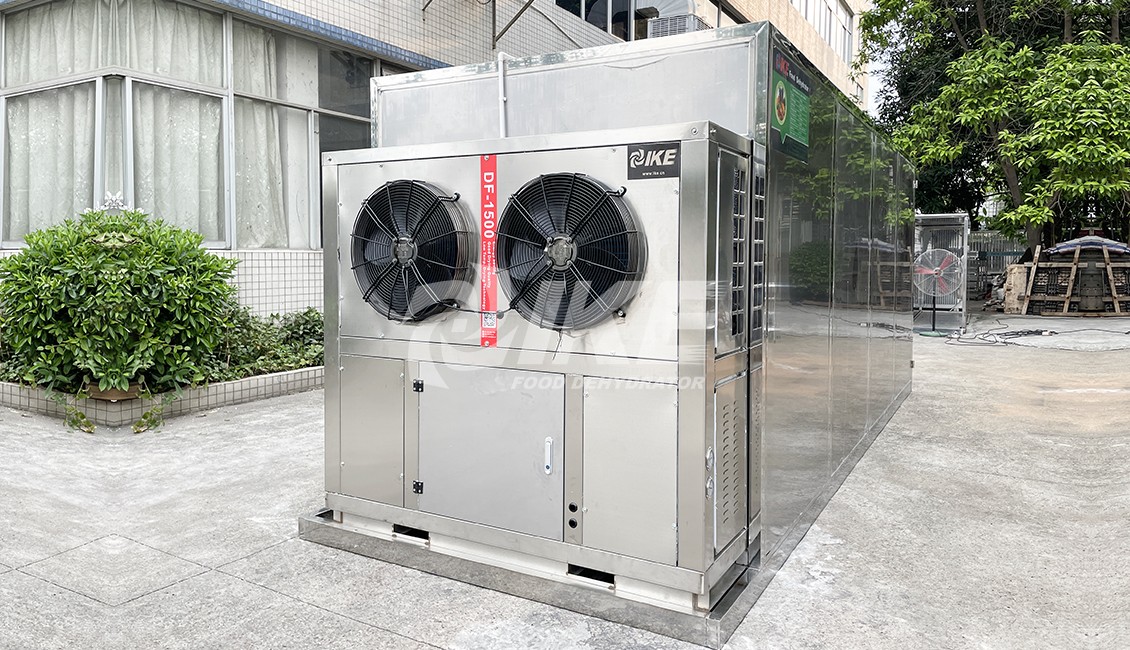 The AIO-DF1500TWK Industrial Drying Equipment
The AIO-DF1500TWK basket type drying system consists of the main machine IKE DF-1500T dehydrator and the insulated drying room as a whole unit, with the highest capacity and efficiency.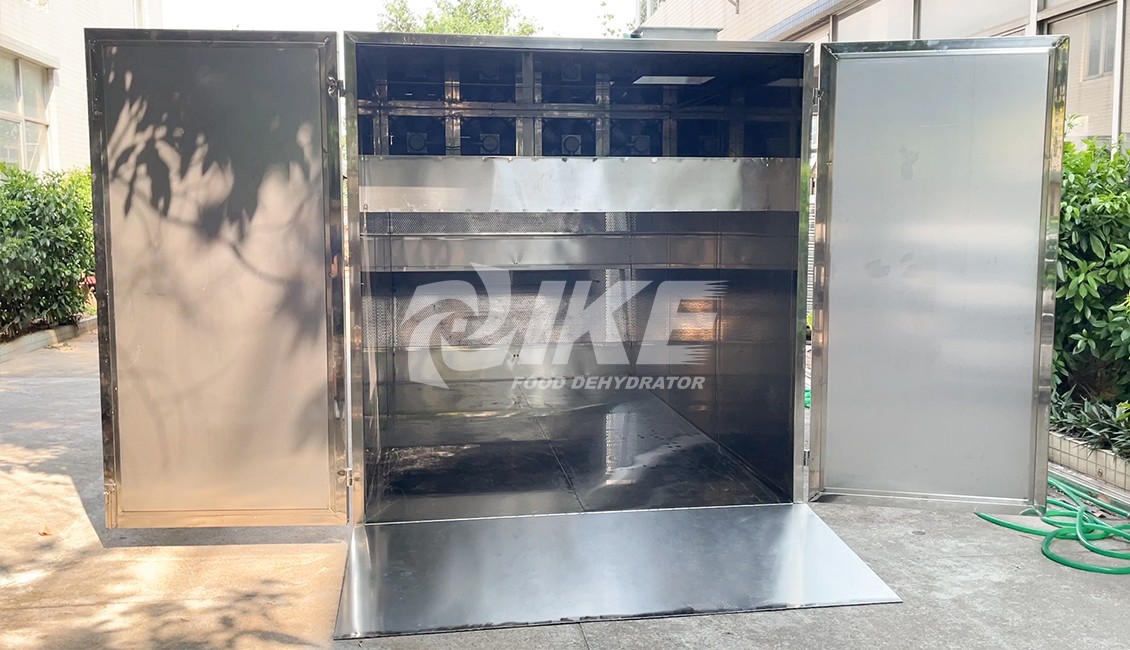 Inside view of AIO-DF1500TWK Industrial Drying Equipment
It can dry 1000-1500kg of fresh materials each time and can be placed on 4 racks.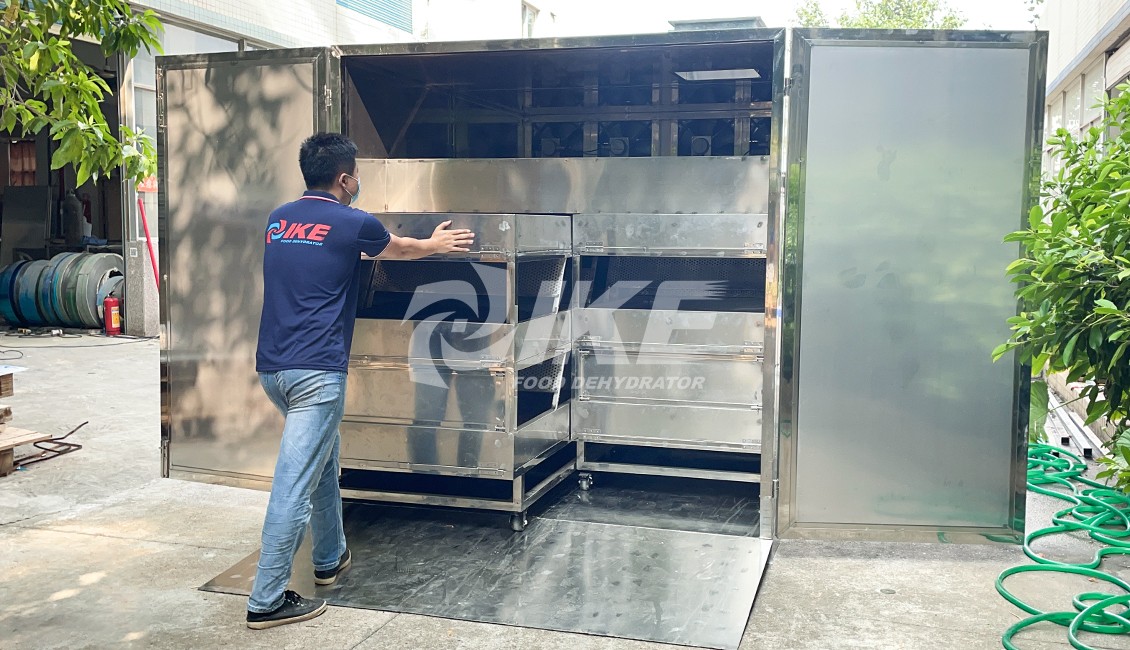 AIO-DF1500TWK Industrial Drying Equipment with racks
The basket-type drying system is especially suitable for material that will not stick together during the process. Each rack has 3 baskets. Materials can be put directly into the baskets.
◇◆ Main Features
IKE AIO-DF1500TWK Industrial Drying Equipment is our innovative product. It can dry any food to the desired dry matter content in a gentle, fast, and reliable way.
Its several advantages were unmatched by the traditional heat pump dryer.
1. It can be customized according to different applications and space requirements.
2. Pressure meters constantly monitor the running of the heat pump system.
3. Closed-loop air circulation inside a well-insulated drying chamber, only condensed water is discharged during the drying.
4. Little energy loss, clean and hygienic.
5. Low to mid drying temperature setting for food will maintain its original color and fragrance, and keep its nutrition to the maximum extent.
6. This drying system is with dual and reversible airflow design. With the function of blowers, stronger and more even hot air circulates inside the drying room, taking off the moisture of foods with the highest efficiency.
7. This drying system is easy to load on the container and does not need to assemble.
◇◆ Packing&Shipping