◇◆ Product information
Do you have this trouble
? High power consumption when using traditional dryers? The dried material looks bad and the profit is low? However, using IKE's AIO-DF300G Commercial Electric Tray Dryer can solve it. IKE AIO-DF300G Commercial Electric Tray Dryer is one of IKE's mature products. It's durable and ideal for small businesses that dry foods. It has a standard dryer room size, which is suitable for most customers drying needs. It can also customize the dryer room size and the trays according to customer needs.
What can it dry? It is suitable for drying a very large variety of food. Such as pasta, meat, tea, nut, and dried fruit production. It can be used to dry fresh food separately or even together without the worry of mixed fragrances. If your application requirements may not be met by our type AIO dehydrating system, we will be all too glad to offer guidance, design, and manufacture of a customized drying system. Just tell us your requirements!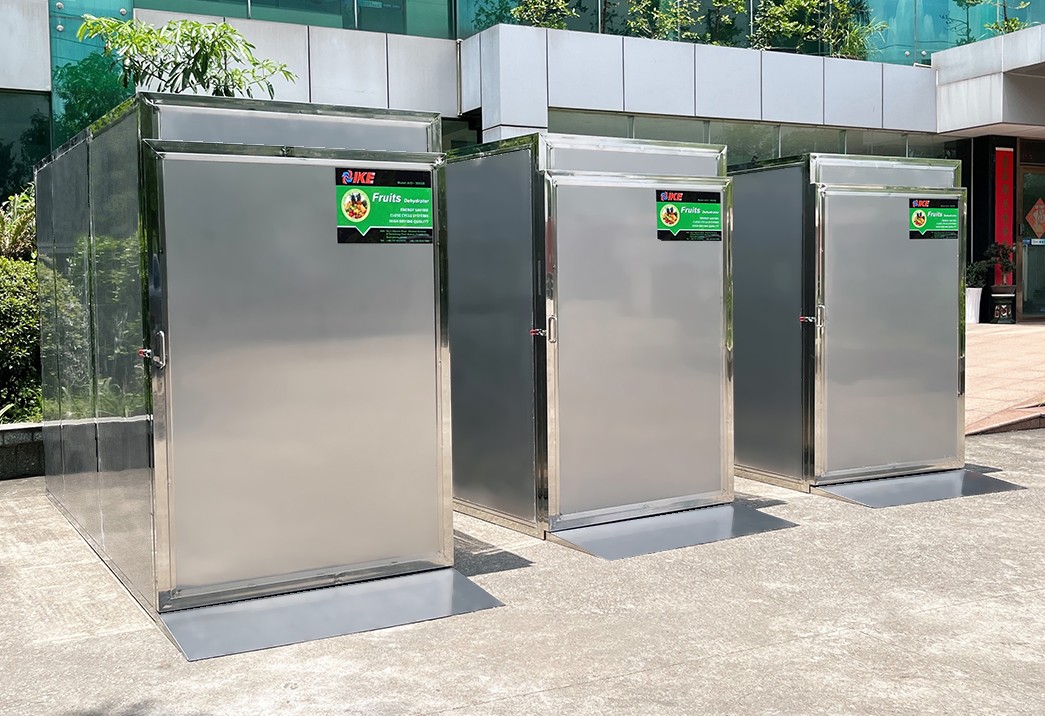 SPECIFICATIONS FOR AIO-DF300G Commercial Electric Tray Dryer For Food Industry

Materials

Stainless Steel

Capacity

200kg~300kg per batch

Power Supply

220V/50Hz/60Hz

Power Input

3.3KW

Running Current

15.0A

Maximum Power

6.8KW

Dehydration Amount

10.0L/h (@65℃, 80%)

Working Temperature

50~80℃

Noise Level

≤75dB(A)

Controller

IKE smart color-touch-screen

Chamber Size(L*W*H)

3000*1255*2150mm

Payment terms

1, We can offer different pricing of FOB, CIF, and C&F.
2, For established customers, we will offer more favorable payment terms.

Shipping

1, We offer FOB Guangzhou and FOB Shenzhen to our customers.
2, We can also offer CIF to those in need.
3, We can also help in container consolidation.

Warranty

Two-year warranty after AIO-DF300G ship
◇◆ Detailed Images
The AIO-DF300G Commercial Electric Tray Dryer consists of the main machine IKE DF-300G dryer and the insulated drying room as a whole unit, with the highest capacity and efficiency. It can be loaded into containers and delivered as a completed set. When you receive this tray dryer system, just connect it to the power supply to use it.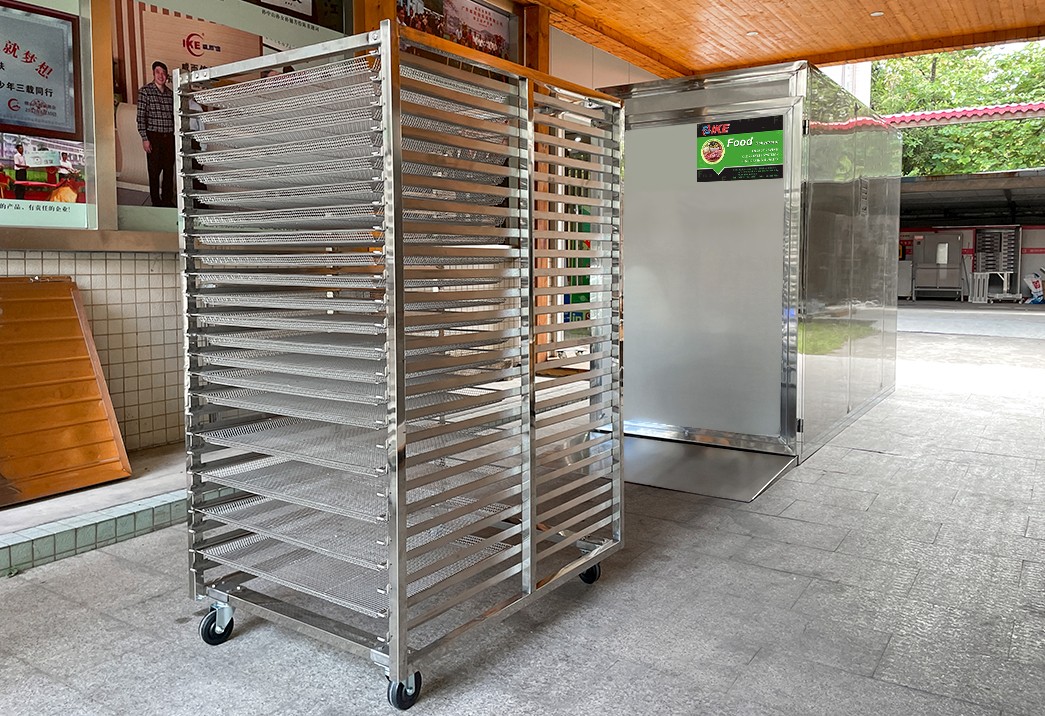 AIO-DF300G Commercial Electric Tray Dryer with stainless steel trolley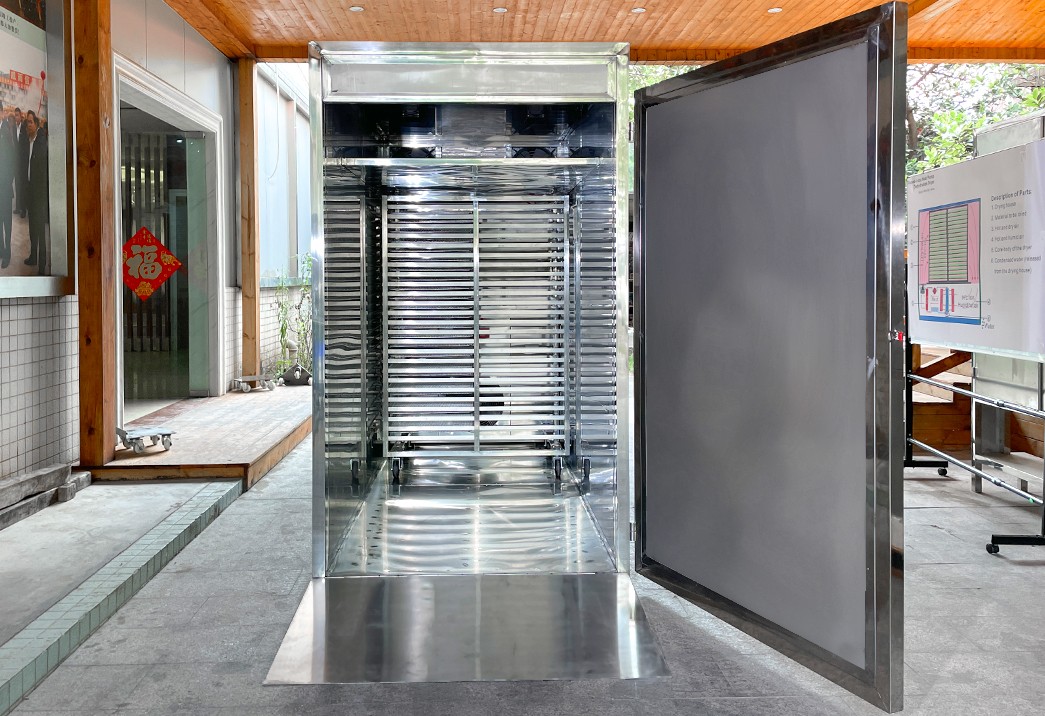 AIO-DF300G Commercial Electric Tray Dryer with stainless steel trolley insied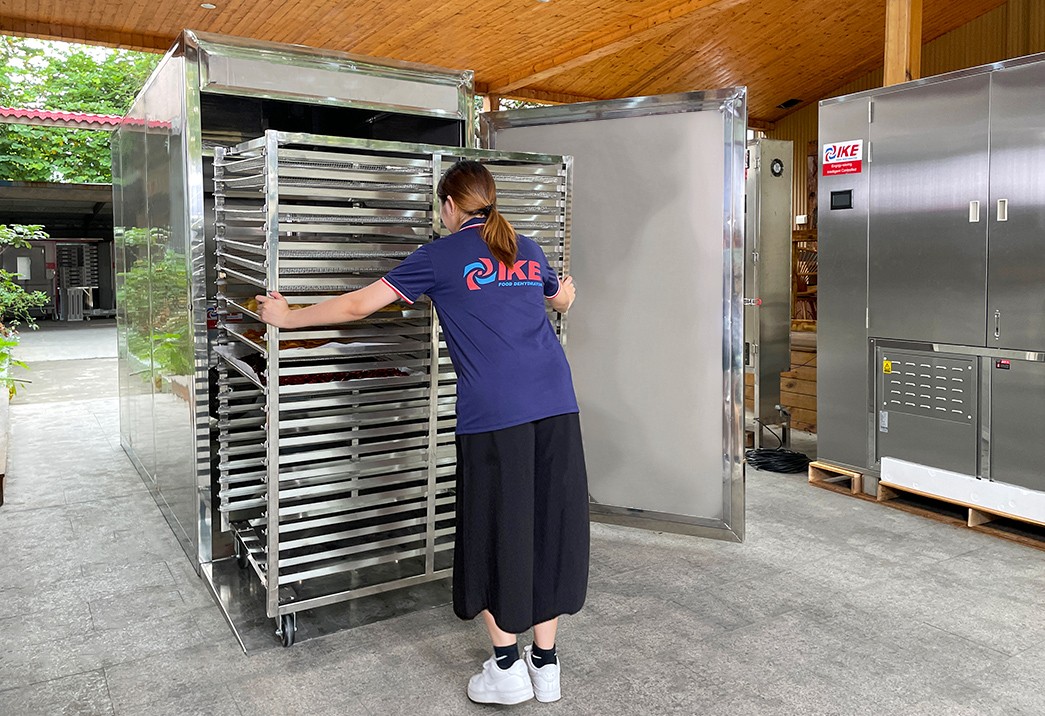 There is a slope to convenience for trolley in and out.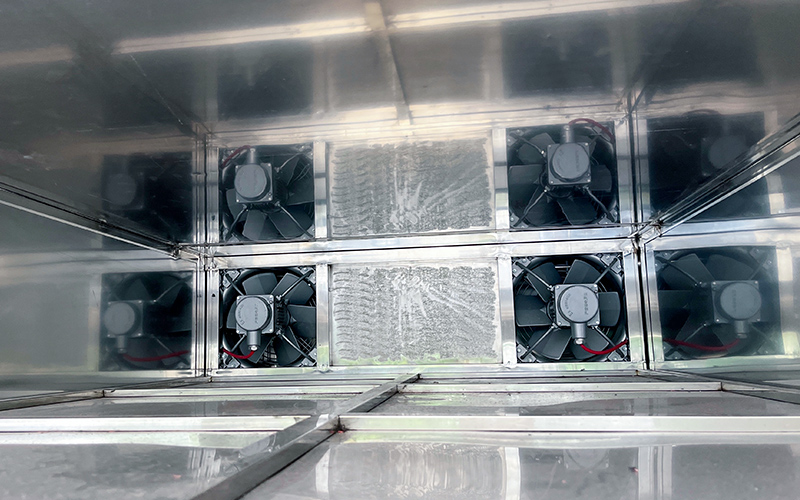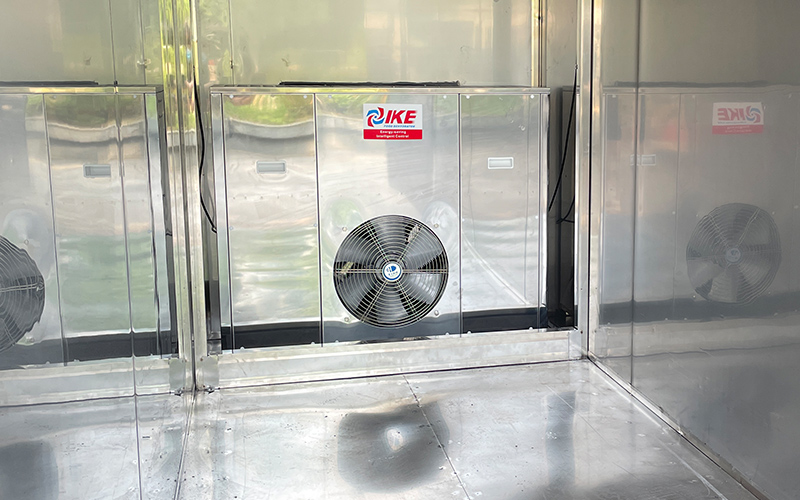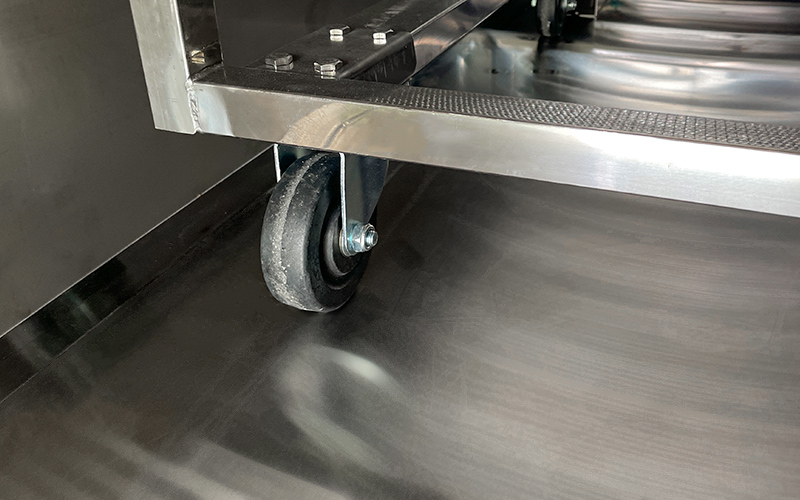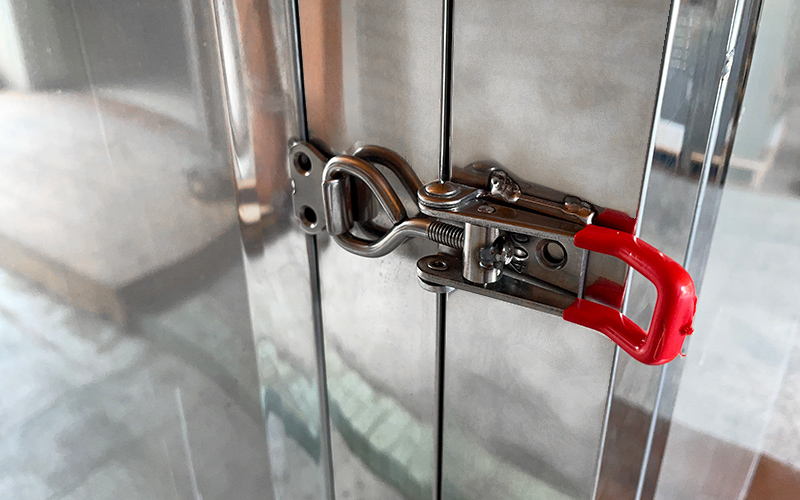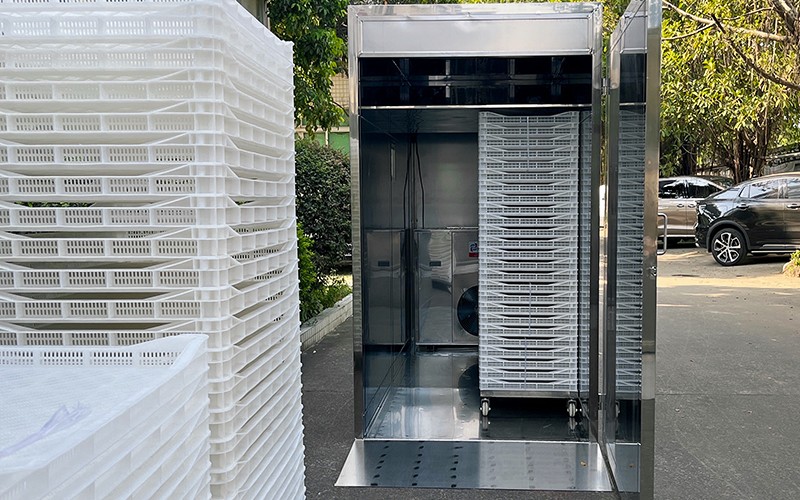 AIO-DF300G used with Plastic trays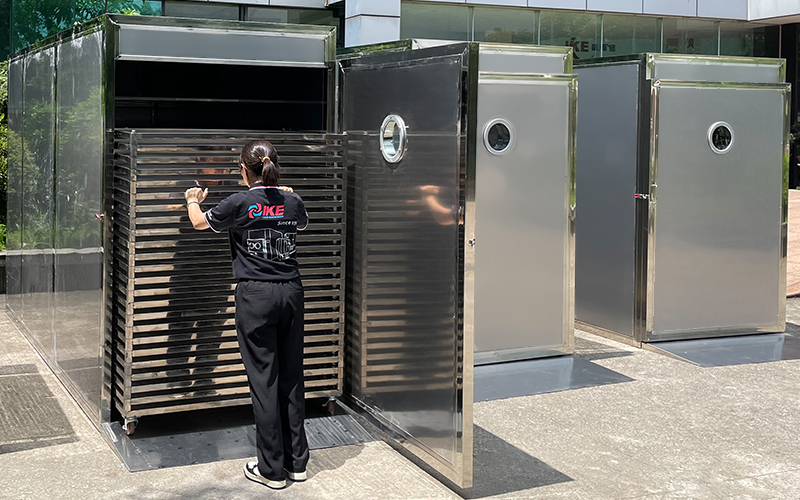 AIO-DF300G with Customized viewing window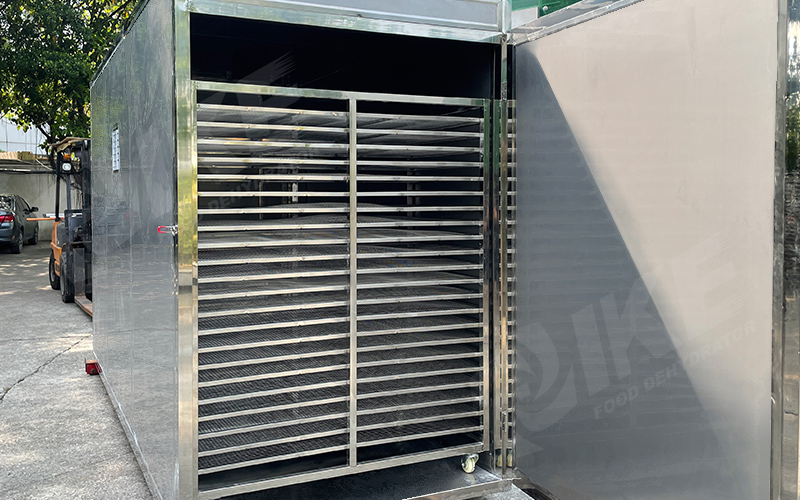 AIO-DF300G with
Customized Mesh Tray Carts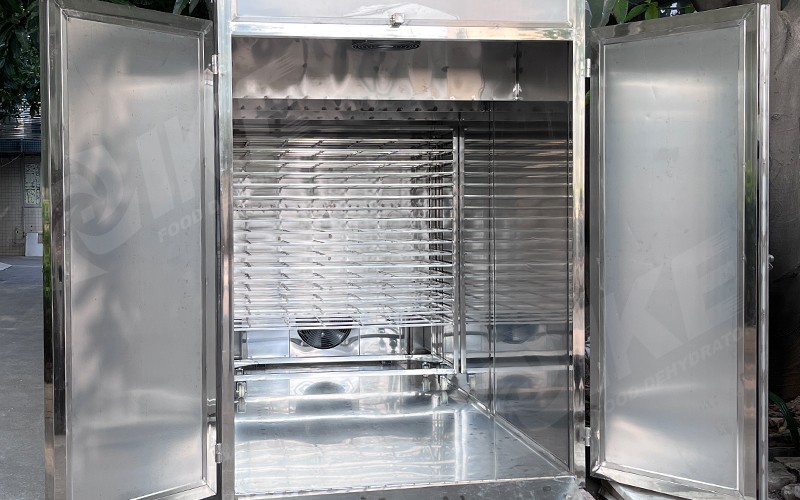 AIO-DF300G with Customized shelf for drying noodles
◇◆ Main Features
IKE AIO-DF300G Commercial electric tray dryer is a medium-capacity all-in-one drying system. It is suitable for drying various fruits, vegetables and other foods. The whole system can be delivered in complete sets. Drying room is made of stainless steel insulation panel, which is easy to clean and stable. With effective air duct design, strong horizontal air ensures the uniform drying. Accessories can be customized on request.
◆ Cost-effective model. ---Simple and modern design, medium-large capacity ( loading up to 350 kg per batch), perfect for standard commercial drying function with very little space occupation.
◆ Wide application---Mid-temperature range is workable for various kinds of spices, fruit, and vegetable drying, and a high-temperature range is for all kinds of meats drying.
◆ All-in-one drying chamber, no need to assemble.
◆ Best quality stainless steel insulation drying chamber.---Dust prevention, easy to keep clean, and durable.
◆ Smart trolleys and tray design provides large space. Slope and portable universal wheels ease and facilitate operation.
◆ Special air duct design significantly improves drying efficiency.
◆ Simple operation. --Adjustable temperature and humidity settings. Can check the real-time working status at any time on the smart controller.
◆ Medium temperature drying, combined with high-precision sensors, keep the material in the best condition in terms of color, shape, fragrance, taste, and effective ingredients.
Want a drying system that meets all your requirements at last? We have the best for you!
Introduction of the AIO-DF300G Commercial Electric Tray Dryer
◇◆ Success Case
We have more than 600 successful cases worldwide. Contact us for more pictures and videos. -- READ MORE APPLICATION --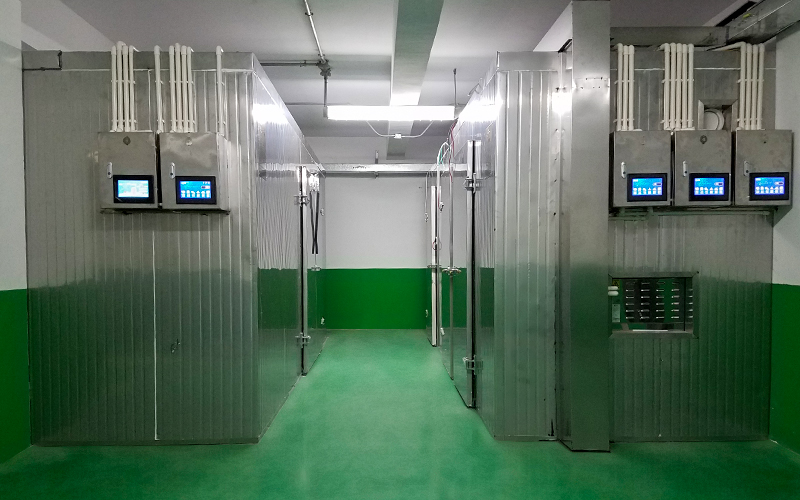 Paratroop suit drying project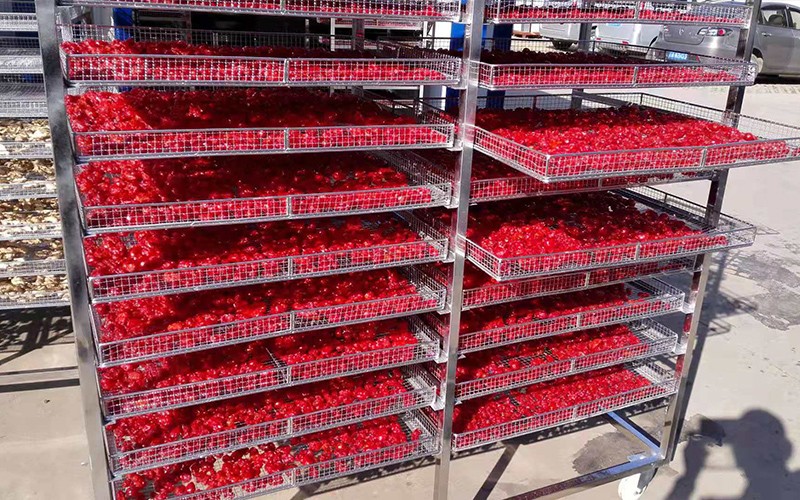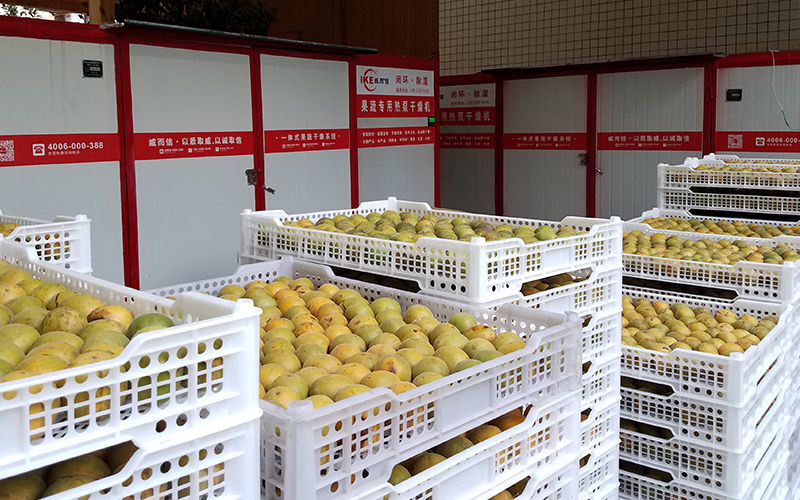 Siraitia grosvenorii drying project
◇◆ Packing and Shipping
AIO-DF300G is the smallest drying room of IKE. It can be directly loaded into the container during transportation, or it can be loaded into a wooden box and then loaded into the container. You can tell us your needs.